Self Help Books and Tapes, Self Improvement, Stress Management, Hypnotherapy , On-Line Therapy Website.

Thank you for visiting our web site!
First, I would like to introduce myself. I hold degrees in psychology specializing in counseling and am also a certified hypnotherapist and use hypnosis within the counseling sessions for my clients. I am also a published author and have written the book, THE ART OF HAPPINESS...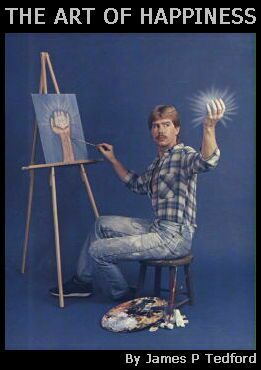 THE ART OF HAPPINESS is a self-help book that deals with the subject of happiness as a learning process throughout life. I have been told many times from customers who have ordered the book , that it is both motivating and inspirational.
In addition to the book, our company also puts together seminars (using the book and hypnotherapeutic techniques) to aid clients in stress management and to motivate employees for better on the job production.
Total Life Co. also provides on line hypnotherapeutic counseling sessions and we create audio tapes, personalized and specified to the needs of our clients.
Whether the need is weight control, smoking cessation, or any personal problem...hypnosis is a natural, effortless and time-proven method to gain control and better understand the self. Through the years I have had the audacity to say that the world is what you make it and that everyone has the ability to become and remain ultimately happy within ones self!
From the simple, logical ART OF HAPPINESS, you can learn to achieve contentment within your life;
by strengthening awareness and learning that life is good
by accepting life and appreciating reality
by having direct control over your life,
by creating positivity
by living life fully and,
by achieving the knowledge that the world is what you make it!
THE ART OF HAPPINESS is $9.99 per copy (and makes a great gift)
The on-line hypnotherapeutic counseling on any subject is $25.00 per 1/2 hour (and by appointment).
Seminars are $50.00 per person (with a minimum of 50 people)
and personalized audio tapes on any subject are $9.99 each.

YES!
you can be hypnotized by simply reading a hypnotic text - as a matter of fact you have been engaged in 'auto-hypnosis' by reading, writing, driving, watching a movie and various other engrossing activities throughout your life!
Simply relax, enjoy, let your imagination be free - hypnosis is natural, effortless, beautiful, powerful, miraculous, relaxing, rejuvenating, healthful and beneficial.
I invite you to explore my web site and prepare for a personal adventure and a truly beautiful and relaxing experience!
THANK YOU FOR YOUR VISIT AND MAY YOU BE BLESSED IN YOUR SELF IMPROVEMENT ENDEAVORS!




self help books, self improvement, stress management, therapy, hypnosis, hypnotherapy, therapeutic